Kitchen
BLACK+DECKER® kitchen products are easy to use and are designed to make cooking and meal preparation simple and efficient.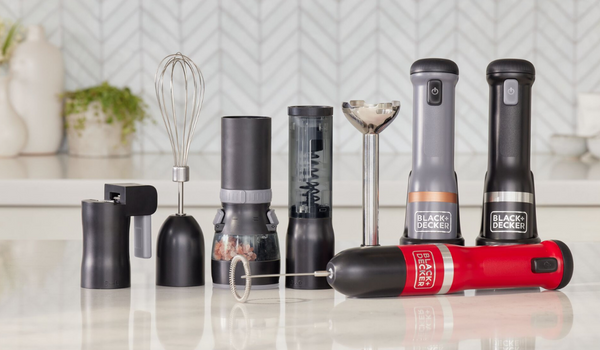 kitchen wand™ Immersion Blender
(23 Results)
Find help throughout the kitchen with the BLACK+DECKER kitchen wand™ cordless kitchen multitool. The Kitchen Wand Immersion Blender makes it fast and easy to cook and prep in your kitchen.