BLACK+DECKER History
Discover the pioneering history of BLACK+DECKER®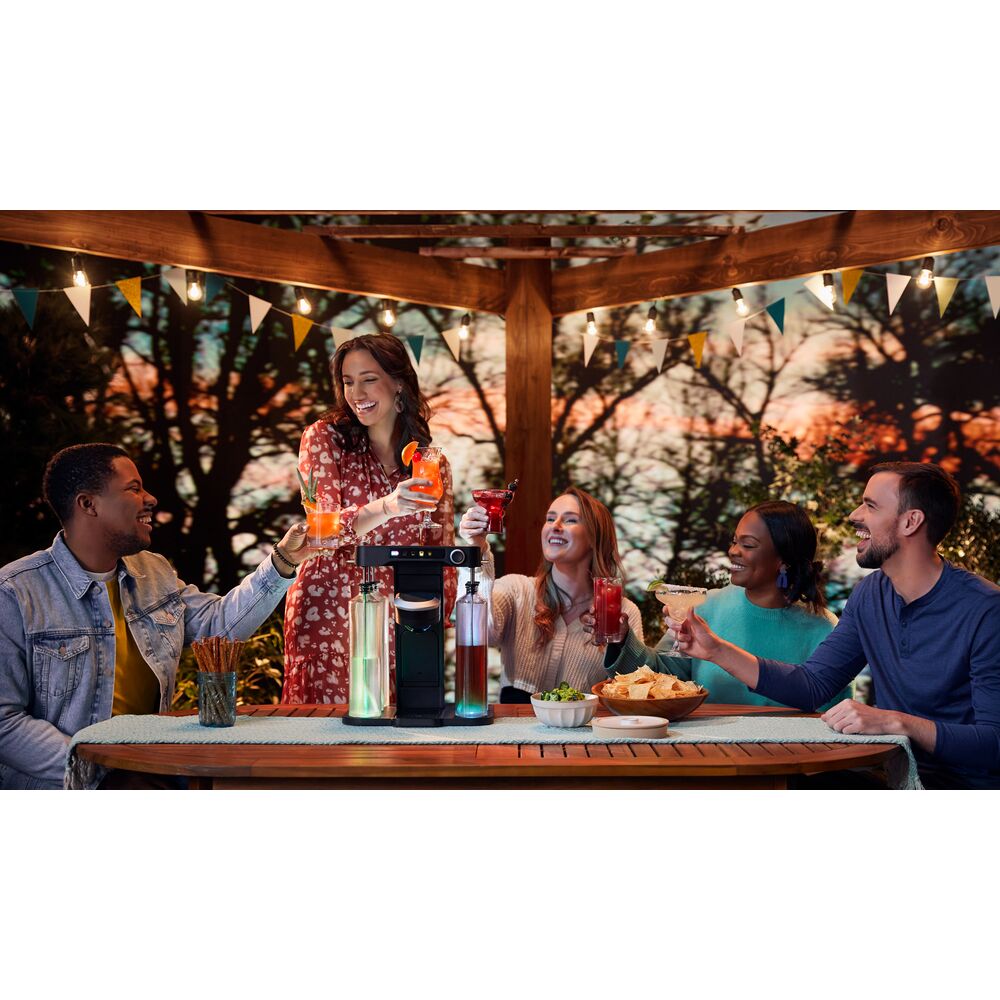 From a modest machine shop in Baltimore to the surface of the moon, we've proudly provided innovative solutions for over a century.
1910

Two Young Men and A Dream

S. Duncan Black and Alonzo G. Decker launch a machine shop in Baltimore. Early products include machines for making milk bottle caps and candy dipping.

1917

Patented and Portable

Featuring a pistol grip and trigger switch, BLACK+DECKER® lays the groundwork for today's power tool industry by filing a patent application for a ½-inch portable electric drill. 

1917

First Plant Opens

The company opens its first large-scale manufacturing facility in Towson, MD.

1929

Flying Showrooms

BLACK+DECKER® demonstrates its newest power tools for servicing aircraft engines on a customized six-passenger Travel Air Monoplane.

1936

Opening Bell

BLACK+DECKER common stock enters the New York Stock Exchange

1951 

Millionth Drill

The one-millionth BLACK+DECKER 1/4 in. home utility drill comes off the assembly line.

1957 

Lawn + Garden Revolution

BLACK+DECKER revolutionizes the consumer lawn and garden market with first electric outdoor tools designed for the everyday homeowner.

1961

Cordless Innovation

Powered by nickel-cadmium cells, BLACK+DECKER introduces the world's first cordless electric drill.

1962

The Great Outdoors

BLACK+DECKER delights homeowners by taking the cord out of yard work with the world's first cordless outdoor power tool: the cordless hedge trimmer. 

1971

Moon Drill

With a BLACK+DECKER built power head, the Apollo Lunar Surface Drill successfully removes core samples from the moon during NASA's Apollo 15 mission. The drill later sees duty on the Apollo 16 and 17 missions. 

1975 

Workmate

An adjustable work bench, specially designed to facilitate  and improve one's use of tools. Portable, lightweight, and folds to a compact size. 

1979 

dustbuster Domination

BLACK+DECKER introduces the dusbuster. The popular hand-held cordless vacuum is a groundbreaking new concept in household cleaning, expanding the cordless revolution from the workbench to the home and beyond. 

1984

Lady Liberty

BLACK+DECKER is named official power tools and accessories supplier for the massive restoration of the Statue of Liberty and Ellis Island. 

1984

Appliance Acquisition

BLACK+DECKER acquires General Electric Company's small household appliance division. 

1992 

SnakeLight Flexible Flashlight

The phenomenally successful SnakeLight™ flexible flashlight hits shelves.

1993

VersaPak

An interchangeable battery system for convenient, seamless power.

1998

Meet the MOUSE

Inspired by the computer mouse, BLACK+DECKER launches the MOUSE Sander. Ergonomic and easy-to-use, the convenient sander becomes a best seller. 

2010

Go Anywhere. Reach Anything.

Small in size, big on power, BLACK+DECKER launches the FLEX Vac, which features a 4-foot flexible hose and a high-performance cyclonic motor. 

2010

Stanley Black & Decker

The Stanley Works and BLACK+DECKER brands merge becoming the world's largest tools and storage company. 

2012

Gyroscopic Revolution

BLACK+DECKER introduces the world's first motion-activated screwdriver with the Gyro Rechargeable Screwdriver. The tool senses a user's motion, providing outstanding control and variable speed.

2013

The MATRIX Quick Connect System

The MATRIX Quick Connect System lets you drill, cut, sand, and more with a base tool and a variety of interchangeable attachments. Featuring best-in-class speed and torque, the system enables you to build your workshop as you go – and tackle virtually any household task.

2014

Extra Power + Runtime

Featuring a dual-mode switch, the 20V MAX* Lithium Trimmer/Edger lets user choose between high power or up to an hour of runtime, representing a significant step forward in outdoor tool technology. 

2019

POWERSERIES Extreme

The POWERSERIES Extreme is the first stick vacuum in BLACK+DECKER's 20V MAX* removable battery system. The vacuum features up to 75% better pick up on carpet with its all new 3X Cleaning System. 

2020

beyond

beyond by BLACK+DECKER, a curated collection of easy-to-use products launches on Amazon.