Slim yet mighty
From the original dustbuster® to the new AdvancedClean™ Slim dustbuster®, BLACK+DECKER® has you covered with hand vacuum options for all life's messes.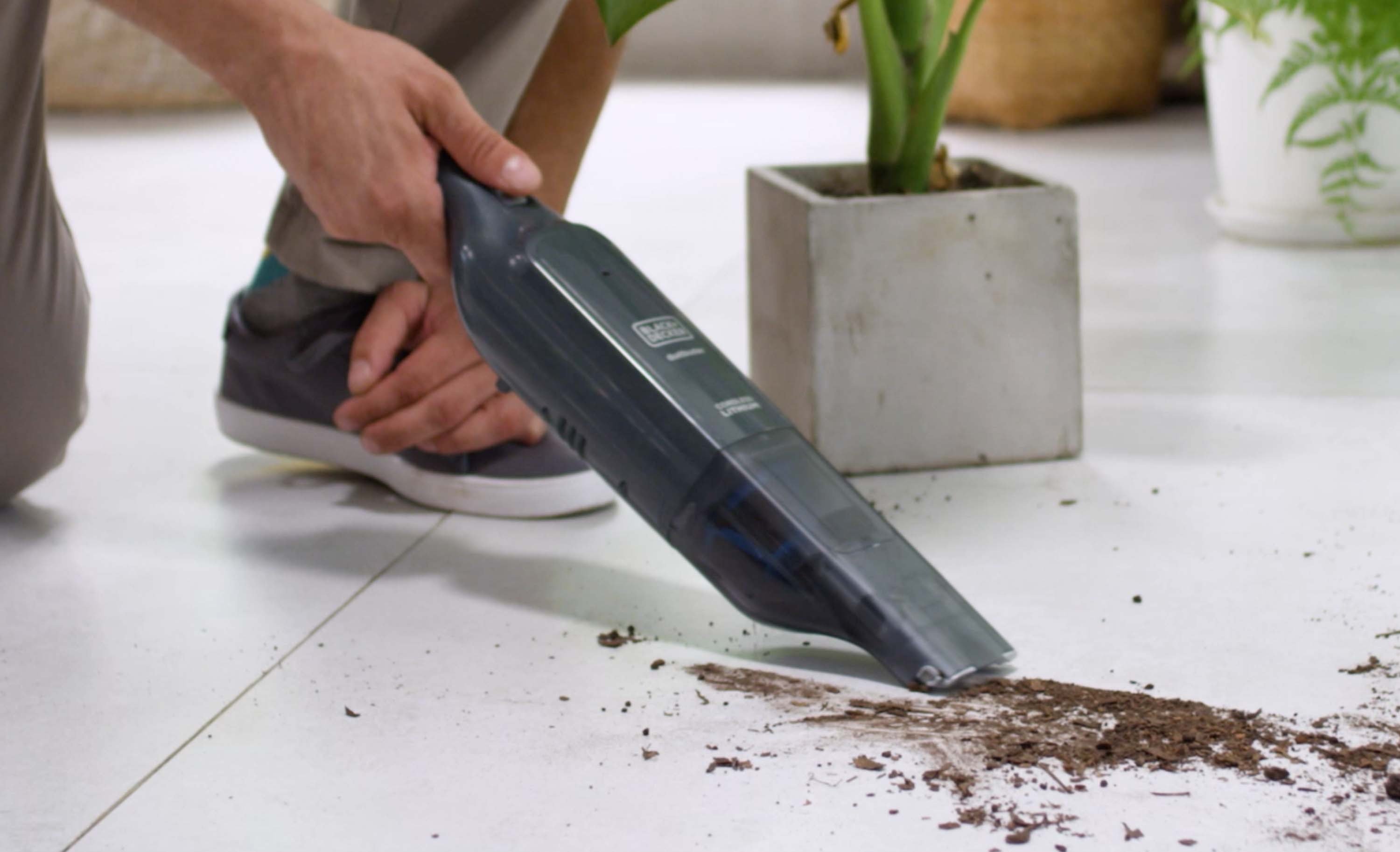 Leave clean-up to dustbuster
Whether you made a mess in the kitchen, the kids got carried away at the craft table, or your pup spilled more kibble than they ate, there's a dustbuster® to help make clean-up a breeze.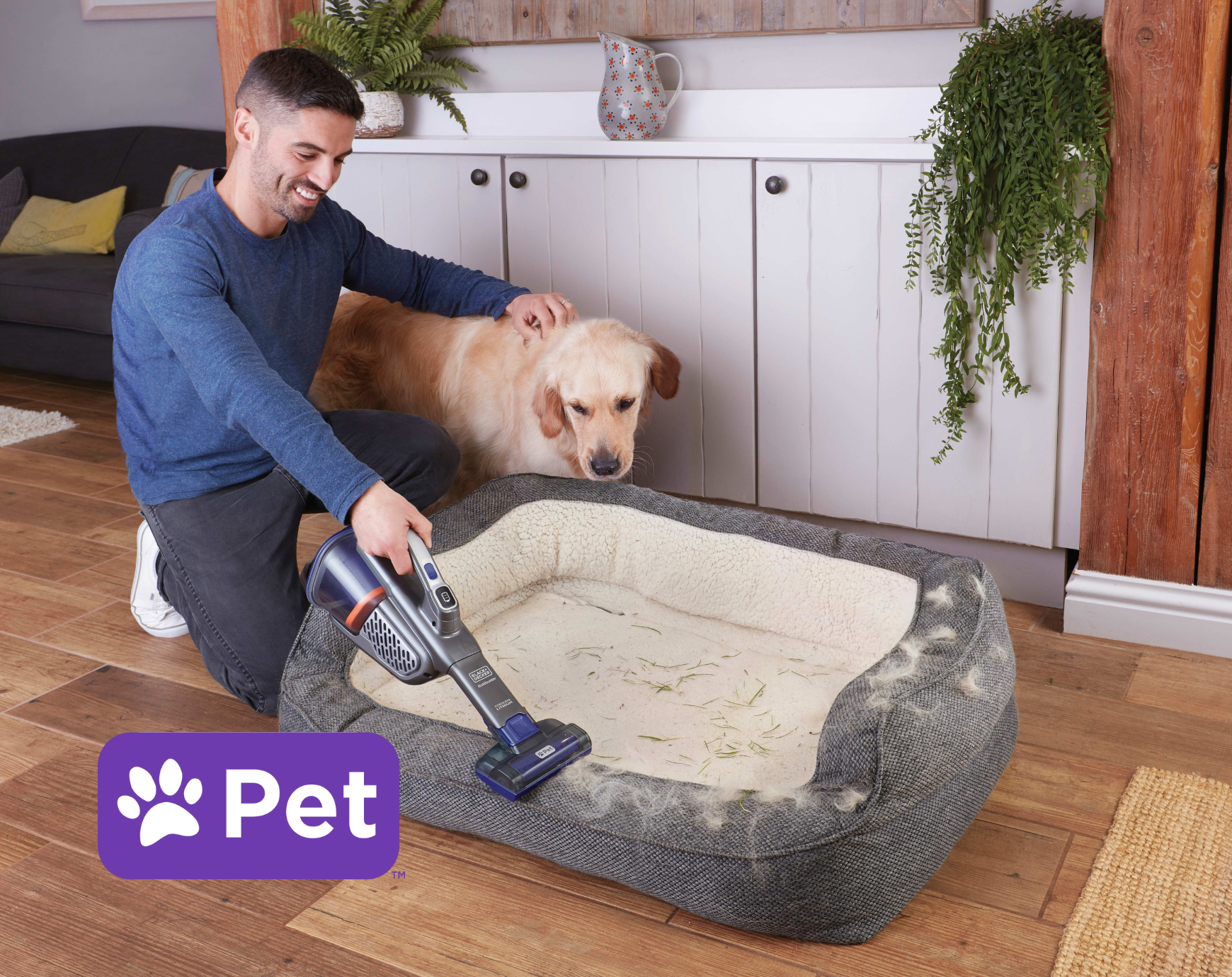 Pet solutions
Say goodbye to pet hair and dirt with dusbuster hand vacuums designed to take on tough pet messes. Vacuum pet hair from furniture, floors, and carpet, or remove the pet attachment to pick up dirt and debris.
Looking for more pet products? Browse cleaning, toys, and more here.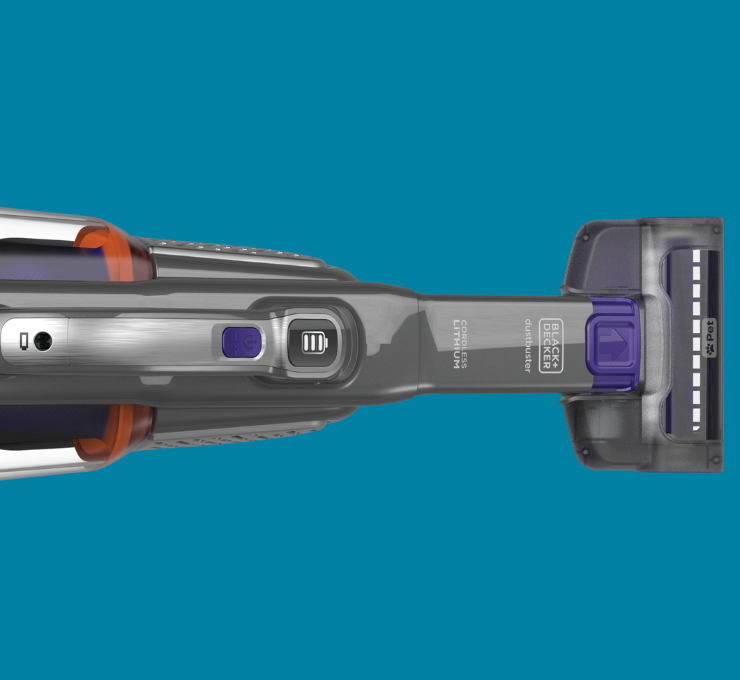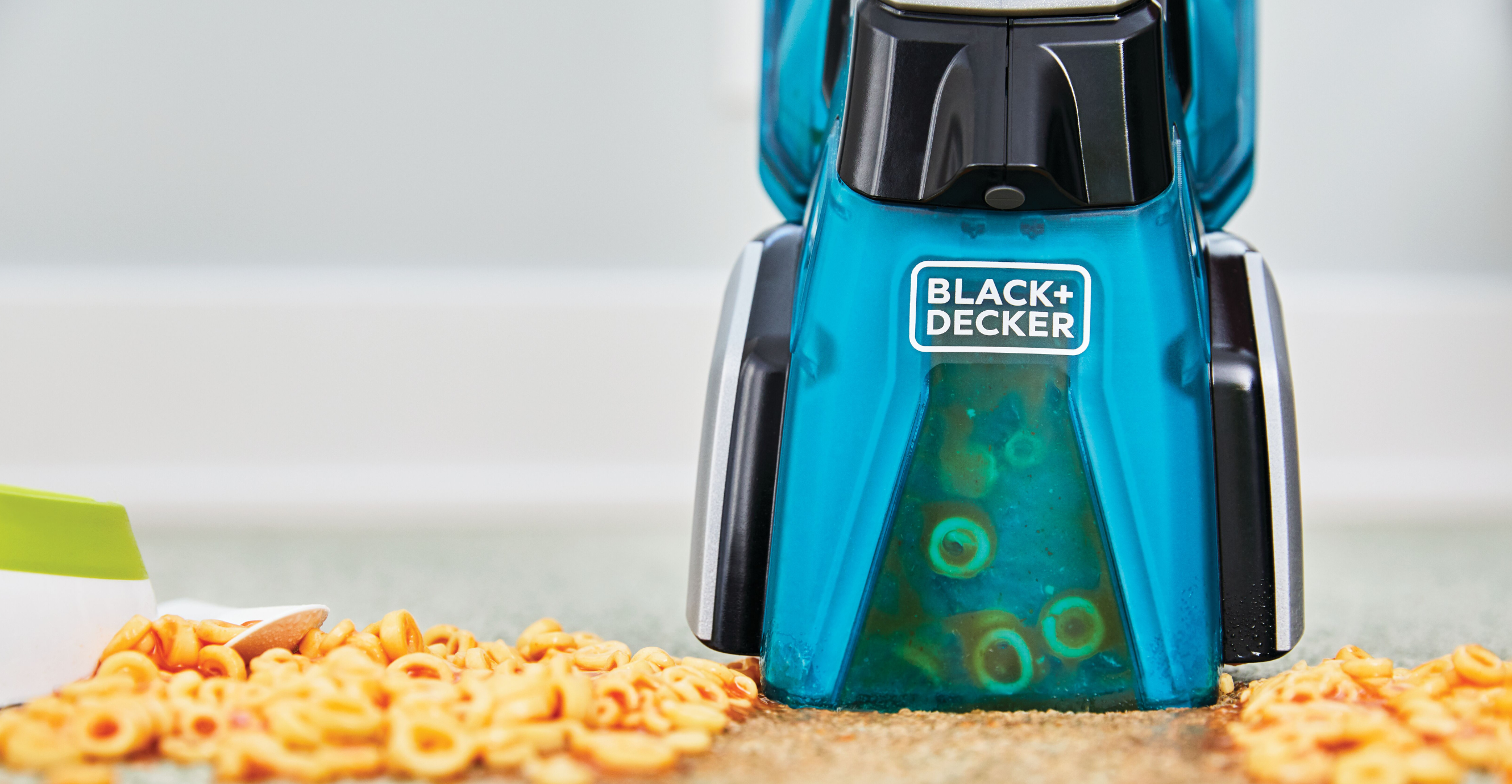 One Team, One Dream
Whatever your cleaning needs, there's a dusbuster to help tackle with ease.
QuickClean | easy, lightweight performance for quick pick-ups around your home.
AdvancedClean | powerful suction for quick, easy clean-up of large and small spills.
AdvancedClean+ | Our strongest suction power helps you tackle tough messes with ease.
Speciality | from pet clean-up to car maintenance, find the dustbuster for your needs.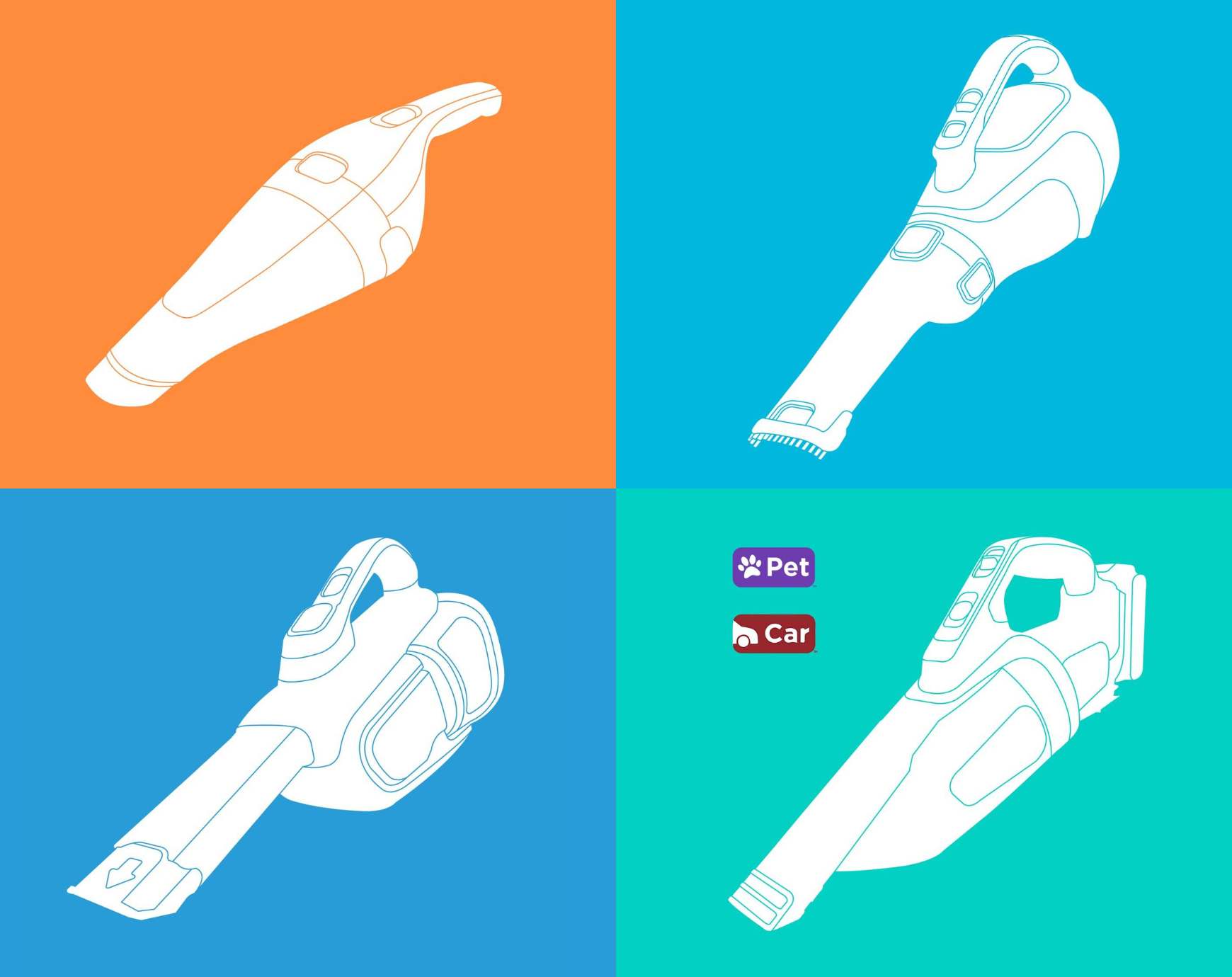 The History of dustbuster®
Designed around innovations that were used in the first explorations to space, the original dustbuster® hand vacuum debuted in 1979. Revolutionary for its time, the dustbuster® was one of the first battery-powered home cleaning products on the market. Over the course of its first 10 years, the popularity of the cordless hand vacuum category – which was brand new at the time – and the dustbuster®, grew to icon-status marked by its prominent feature in the 1989 film, Back to The Future Part II. Not only featured in pop culture, but it was a mainstay on wedding registries and in households across the US. Since 1995, the dustbuster® has held a place in the National Museum of American History, part of the Smithsonian Institution.