16V MAX* dustbuster® Cordless Hand Vacuum with Charger, Wall Mount and Brush Crevice Tool
CHV1410L32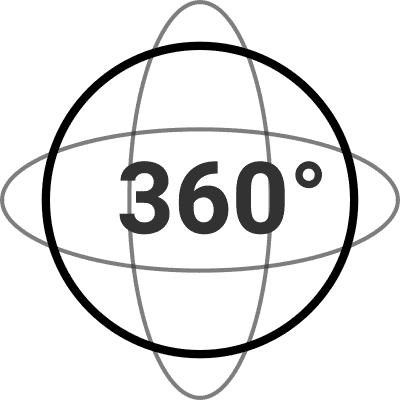 BLACK+DECKER® lightweight dustbuster® hand vacuum has a wall-mount charging station, and it's fully charged in just four hours.
For everyday clean-ups all around your home, this lightweight dustbuster®™ hand vacuum gives you the long-lasting suction and portability you need. When you're done, store it in the wall-mount charging station, and it's fully charged in just four hours.

Count on long-lasting, strong lithium-powered suction all around your home.
Ready when you are, it's fully charged in just four hours.
Maintenance is a breeze thanks to easy-off washable bowl and filters.
Know at a glance when its time to empty the translucent dirt bowl.
Thoroughly clean narrow spaces and tight corners with the pull-out crevice tool.
For easy surface dusting or to clean upholstery, just use the flip-up brush.
Suction stays strong until the job is done, and the filter needs fewer washes thanks to cyclonic action.
Save space and keep your vacuum accessible with wall-mount storage.
Comfortably clean hard-to-reach spaces with the rotating nozzle.
No lugging, no plugging, just lightweight, portable cleaning power when you need it.

Battery Included:

No

Battery Type:

Lithium-Ion

Charger Type:

Jack Plug

Cordless vs Corded:

Cordless

GTIN:

00885911465045

No. of Batteries Required:

1

Power Type:

ELECTRICITY

Product Application:

Cleaning

Height:

8.0 IN

Length:

13.1 IN

Weight:

3.5 LB

Width:

5.6 IN

Voltage:

16 V

Includes:

(1) Chv1410L32 Hand Vacuum. (1) Jack Plug Charger. (1) Wall Mount. (1) Extendable Crevice Tool. (1) Flip-Up Brush
*Maximum initial battery voltage (measured without a workload) is 16/4 volts volts. Nominal voltage is 14.4/3.6.
Tech Specs
Comparison Chart
Reviews
FAQ
Keep Shopping
Not sure which vacuum is right for you?
Models

SKU Number

Category

Power Source

Battery Type

Product Weight

Battery Charge

Replacement Filter Links

Storage Type / Capacity / Tank size

Key Details

List of accessories

Star Rating

Best For
Current Product

16V MAX* dustbuster® Cordless Hand Vacuum with Charger, Wall Mount and Brush Crevice Tool

CHV1410L32

Car Vacuums, , dustbuster® Handheld Vacuums, Vacuums

Cordless

Lithium-Ion

3.5 LB

Jack Plug

--

--

(1) Chv1410L32 Hand Vacuum. (1) Jack Plug Charger. (1) Wall Mount. (1) Extendable Crevice Tool. (1) Flip-Up Brush

All

QuickClean™

12V MAX* dustbuster® AdvancedClean+™ Cordless Hand Vacuum

Shop Now

HHVK320J61

Car Vacuums, , dustbuster® Handheld Vacuums, Vacuums

Cordless

Lithium Ion

3.3 LB

Jack Plug

--

--

Hhvk320J61 Hand Vacuum. Jack Plug Charger. Filter - Hhvkf10. Pre-Filter

All

QuickClean™

dustbuster® Cordless Hand Vacuum AdvancedClean™ with Charger, Filter and Brush Crevice Tool

Shop Now

HLVC315B01

Car Vacuums, , dustbuster® Handheld Vacuums, Vacuums

Cordless

12V MAX*

3.0 LB

Jack Plug

--

--

(1) Hlvc315B01 Hand Vacuum. (1) Base Charger. (1) Filter (Hlvcf10). (1) Brush. Hlvc315B01 Hand Vacuum. Base Charger. Filter (Hlvcf10). Crevice Tool. Brush

All