Vanilla malted milkshake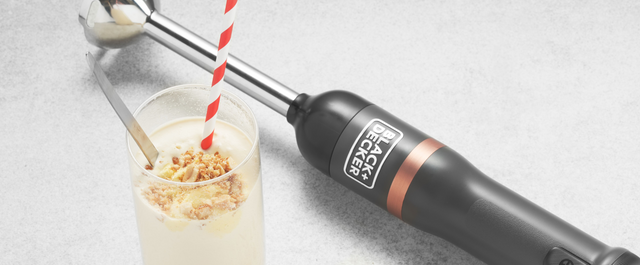 Ingredients
2 large scoops of vanilla ice cream
1 cup skimmed or whole milk
½ teaspoon vanilla extract
3 tablespoons malted milk powder
2 tablespoons honey nuts (optional)
Method
In the mixing cup, add one large scoop of ice cream, the milk and malt powder. Using the BLACK+DECKER® kitchen wand™ immersion blender attachment, blend until smooth and slightly thick.
Pour into a stable glass and top with the other scoop of ice cream.
If using the nuts: Add the nuts to the spice grinder attachment. Roughly grind - you still want to have lots of texture. Finish with the chopped nuts, if using.