Hanging / Magnetic Rack System-Shelf W/Brackets
BDSTKT281WH
Hanging / Magnetic Rack System-Shelf W/Brackets
Free Shipping + Free Returns when you purchase from blackanddecker.com
The BLACK+DECKER® hanging rack system is heavy duty, multi-purpose and perfect for any home or office. Enjoy this one in white and tan. 
Declutter your counters and get the most out of unused wall space or the side of your fridge with the new BLACK+DECKER® Hanging Storage System. Interlocking brackets that easily click together help customize a storage system that best fits your space and organizational needs. Use one module in small spaces or connect as many as you need to fill a larger space. Each module includes two options for installation: magnetic or wall mounting. Choose between two colors to match your space. Easily organize your most used items in the kitchen, foyer, bathroom, laundry room, craft room, and beyond.

BUILD YOUR OWN HANGING STORAGE SYSTEM: Compatible with other modules in the BLACK+DECKER® Hanging Storage System. Customize your organization to fit your space and your needs.
TWO INSTALLATION OPTIONS: Module has magnetic back and can also be installed with screws.
STYLISH FINISH: Satin-finished white with bamboo accents
SLEEK MATERIALS: Unit is made of metal that won't sag or chip easily. The included dowel is made of bamboo to provide a modern look.

Battery Included:

No

Cordless vs Corded:

Cordless

GTIN:

00885911879927

Power Type:

NON-ENERGY USING

Product Application:

Cleaning

Height:

15.0 IN

Length:

5.5 IN

Weight:

3.2 LB

Width:

6.0 IN

Watt Hours:

0

Includes:

(1) Shelf Module. (1) Bamboo Rod. (2) Hook Brackets To Hold The Bamboo Dowel. (3) 'S' Hooks.(2) Module Connector Brackets.(2) Screws. (2) Drywall
Discounts apply to select products only, for a limited time. Valid only on www.blackanddecker.com, and in the U.S. only; does not apply to purchases made from other retailers.
Tech Specs
Comparison Chart
Reviews
FAQ
Keep Shopping
Sleek storage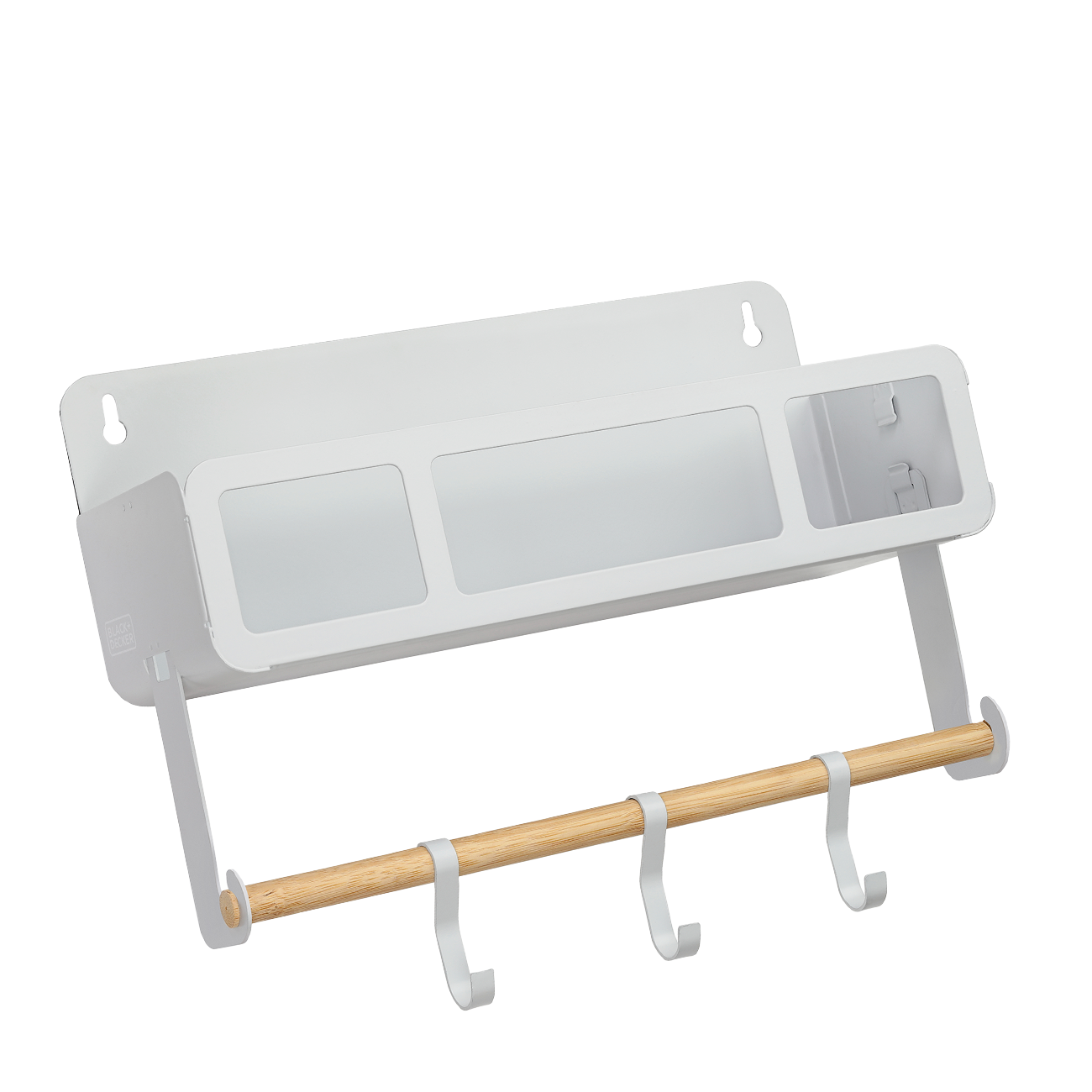 Declutter with style
Form meets function with customizable, expandable wall storage that's easy to install and perfect for any room.
Mounting included
No need to purchase hardware. Everything you need is included.
Two ways to install
Use included drywall screws and anchors for wall installation, or hang on your fridge with the magnetic back.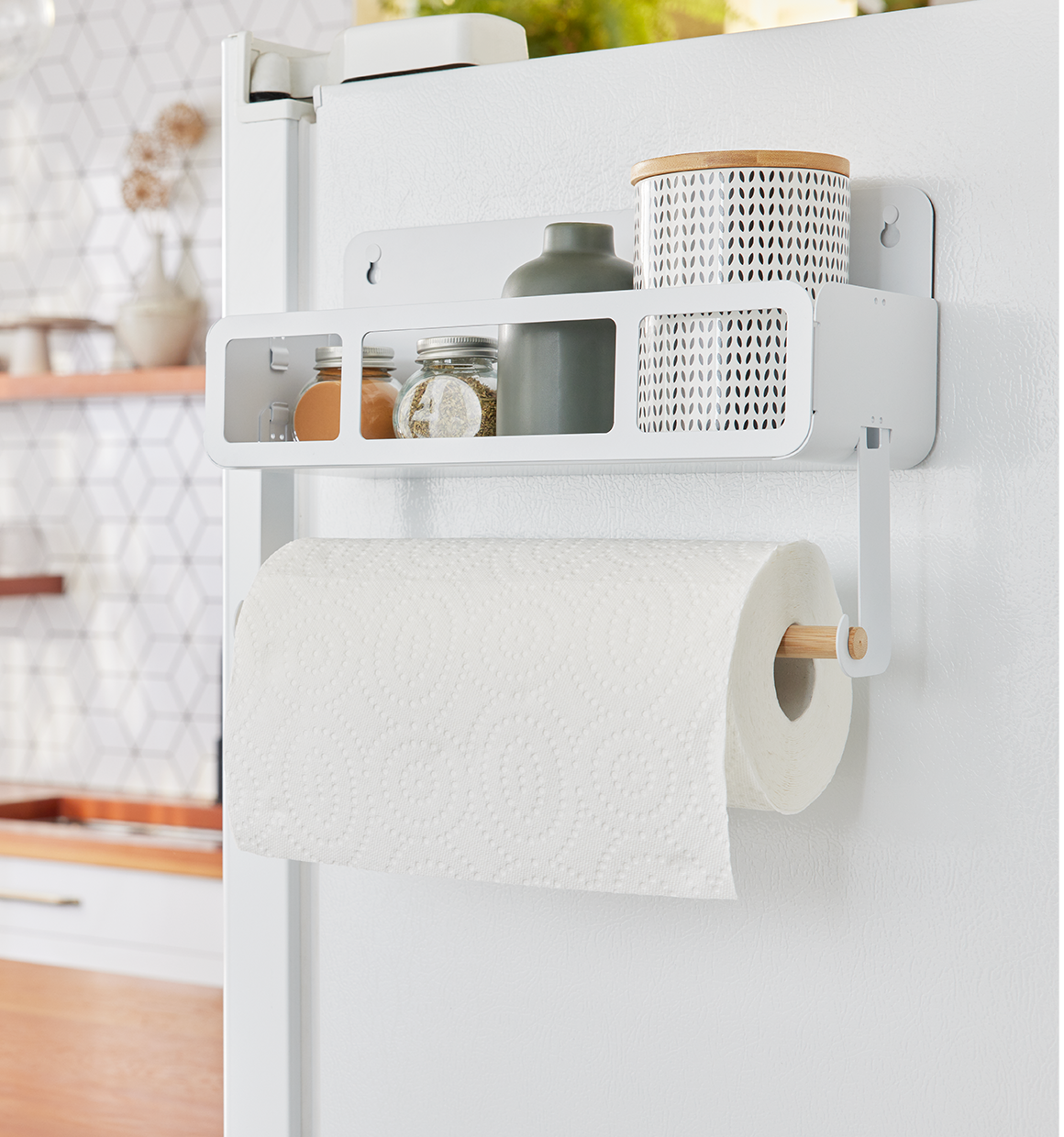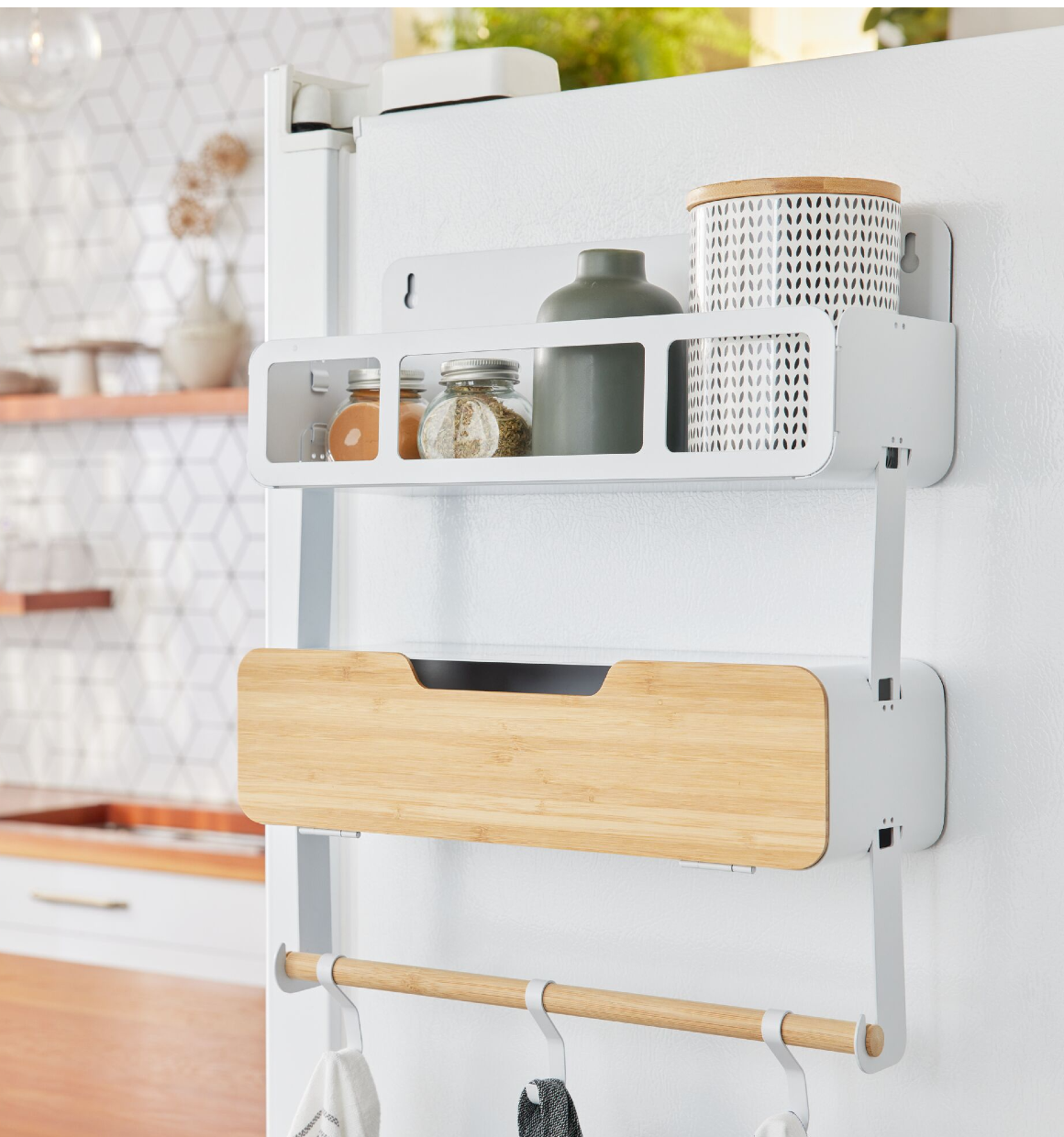 Have wall space?
You have storage. This customizable, modular hanging storage system keeps everyday items close.
Mix & Match
Interlocking brackets easily click together. Mix and match our hanging rack system to create the storage that fits best in your space.
Easy build, easy install
Interlocking brackets easily click together. Each module offers 2 simple installation options: magnetic and wall mount.