Slow Feeder Rocking Dog Bowl, One Size, Ocean
1016BOSOC
Free Shipping + Free Returns when you purchase from blackanddecker.com
Slow down feeding with this specially designed bowl. Made from food safe materials. One size for all animals.  Ocean (blue) color. 
Black+Decker Slow Feeder Rocking Bowl, 7.48 x 7.48 x 5.5 in. Ocean. Creates a slower eating process promoting better digestion.

Creates a slower eating process promoting better digestion
Dishwasher safe
Hold bowl from bottom when filled with food.

Battery Included:

No

Cordless vs Corded:

Cordless

GTIN:

00840147819413

No. of Batteries Required:

1

Product Application:

Feeding

Height:

5.5 IN

Length:

7.5 IN

Weight:

1.4 LB

Width:

7.5 IN

Includes:
Manufactured by Vanderbilt
Tech Specs
Comparison Chart
Reviews
FAQ
Keep Shopping
Slow your roll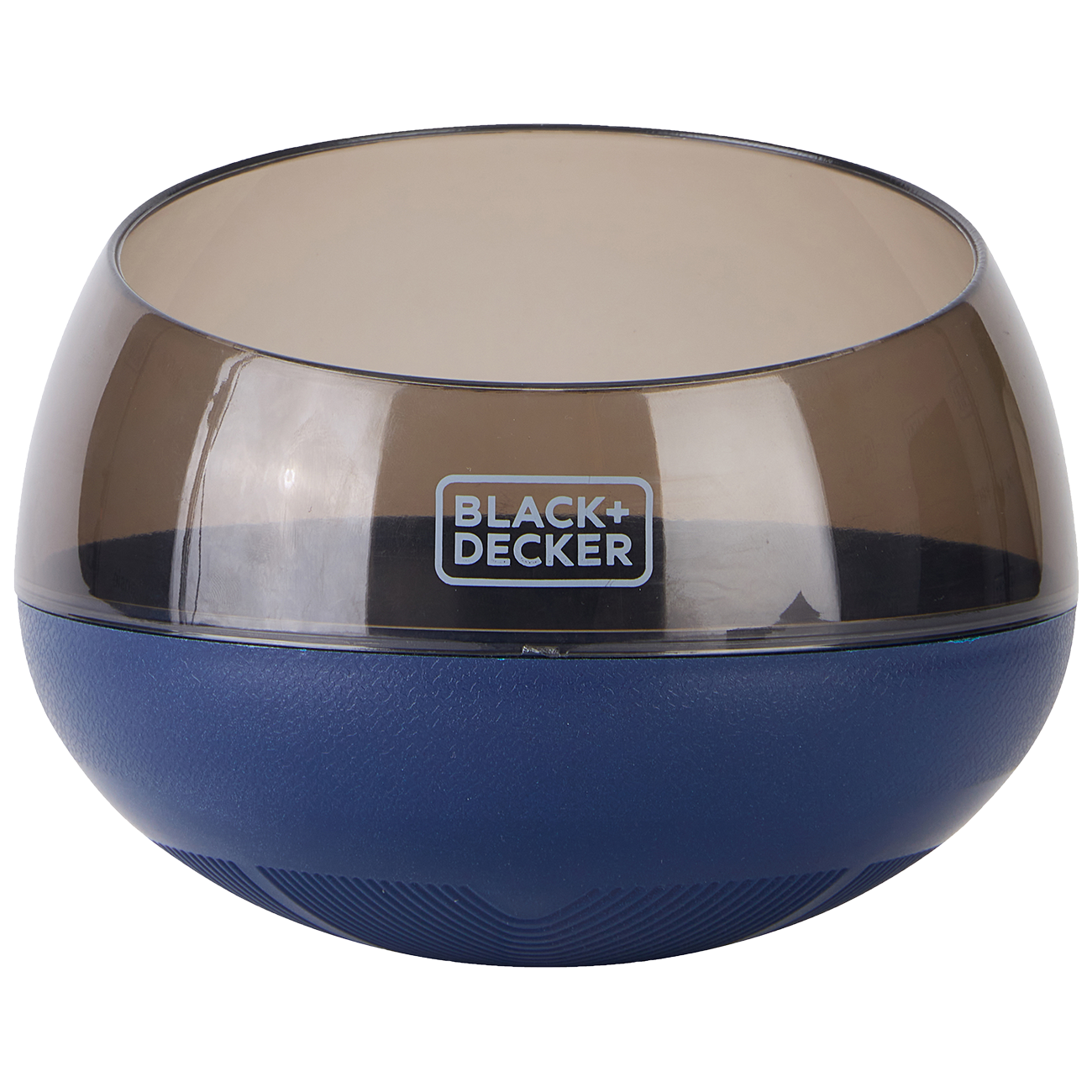 Dog eating too fast?
With its unique rocking motion, our slow feeder bowl can help put the brakes on your pup's speedy eating.
Dishwasher safe
When your pup is done, just toss in the dishwasher.
Durable
Crafted from sturdy, food-safe material, this bowl is built to last.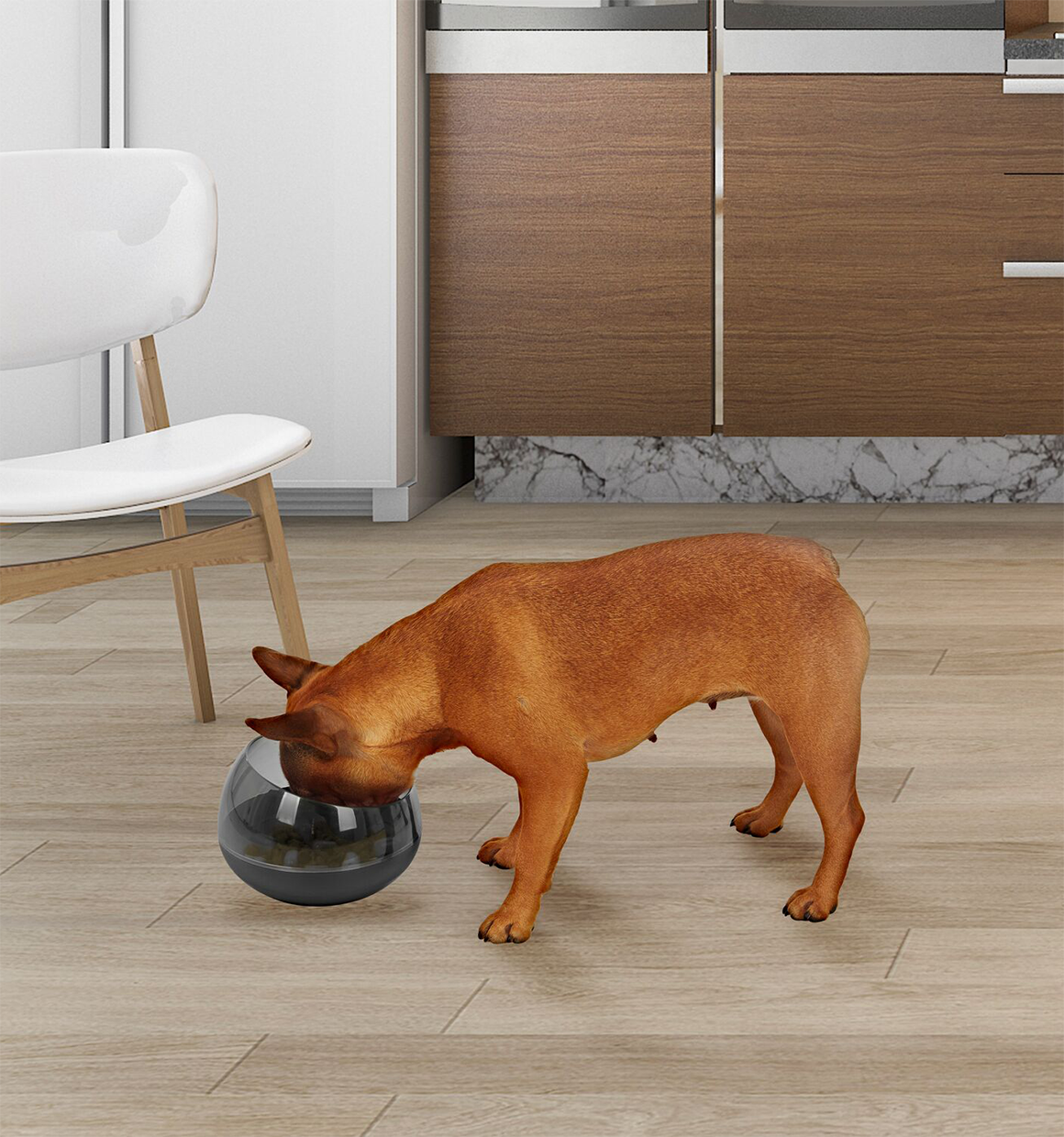 Promotes better digestion
Eating too quickly can cause discomfort and health issues. A slow feeder can help keep your dog comfortable and healthy.
No-spill design
An innovative design allows the bowl to rock while food stays put.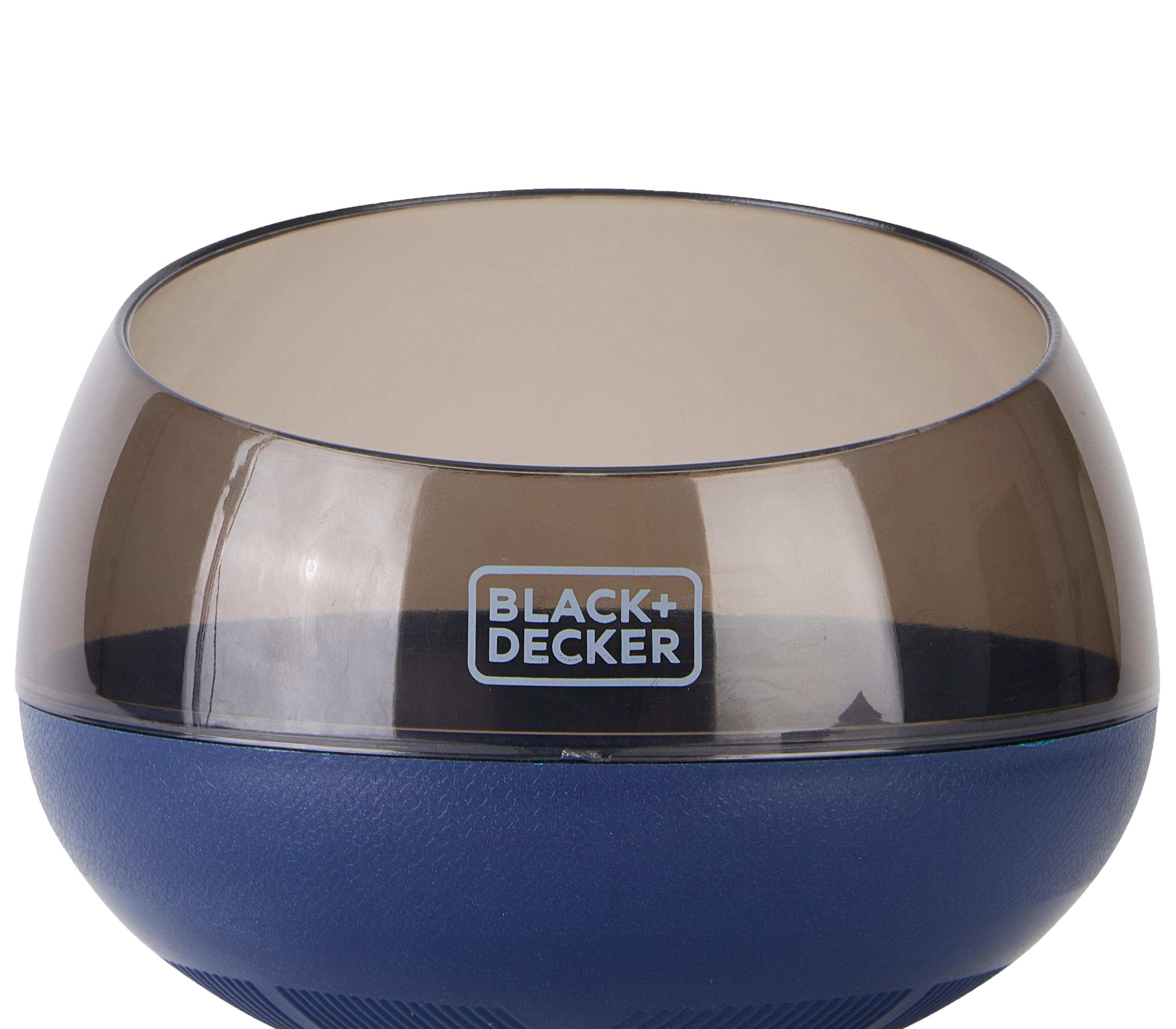 ---
Yes. Speed eating is a common problem for pet owners. The faster Fido and Fluffy eat, the more likely they are to skip chewing and try to digest large chucks of food. This can lead to gagging, choking, vomiting or expectoration. It can also lead to poor digestion, bloating, and even gas – potentially smelly gas! Slow feeder bowls also provide mental stimulation.
Slow feeder bowls for dogs and cats work with dry or wet food. Be sure to use a good cleaning brush such as the BLACK+DECKER® power-scrubbing grimebuster. Clean after each feeding to ensure all remaining crumbs, and any slobbery saliva, are removed from the crevices.
Any bowl that is smaller than your Pet's whiskers can result in whisker fatigue. Whisker fatigue is a real thing. A common cause is small, tight bowls where whiskers tend to get overstimulated as they brush against the sides of the receptacle. Wide, flat bowls are the best options when feeding cats, and you can couple a large, wide bowl with slow feeding features such as shallow ridges or grooves.
The built-in shapes, grooves, trenches, gutters, canals, furrows, ridges, and elevations help your dog explore and discover as they eat, forcing them to slow down and take smaller bites. Think of it as an oral puzzle for your favorite furry friend.
Have you tried to use a slow feeder and found that your dog prefers to just flip the bowl over and eat off the floor? Dogs with flat faces commonly do this; they find the ridges too difficult to conquer. Senior dogs may also prefer their old ways or their favorite bowl, instead. Don't give up; there are different types of slow feeder options from quality manufacturers. Start off slow, with favorite foods, and introduce the new bowl over time so that it is not such a drastic change.
Yes. Puppies are notorious for fast eating. Maybe their youthful energy makes them more ravenous. Slow feeder bowls are safe and ideal for puppies. Make sure their head and mouth can fit into the bowl safely and comfortably and that the eating obstacles are not too big for them. Design matters. BLACK+DECKER® slow feeding bowls are available in a variety of sizes, for small dogs and puppies to large breeds and seniors.