spillbuster™ Handheld Cordless Spill + Spot Cleaner
BHSB315J
spillbuster™ Handheld Cordless Spill + Spot Cleaner
The BLACK+DECKER® spillbuster™ handheld cordless spill + spot cleaner is perfect picking up wet + chunky messes and scrubbing stains. It has an easy to clean removable collection bowl and is cordless.
From the makers of dustbuster®, spillbuster handheld cordless spill + spot cleaner offers untouchable performance for untouchable messes. The spillbuster handheld cordless spill + spot cleaner is perfect for tackling pet messes, kid messes, and more. Pick up wet + chunky messes, scrub stains with scrub brush and formula dispenser, and easily clean the removable collection bowl, all with cordless convenience.

CORDLESS, PORTABLE DESIGN – Easy to maneuver and use on multiple surfaces around your home.
3-STEP CLEANING – Simple-to-follow instructions ensure effective cleaning every time: vacuum, spray/scrub, empty and clean collection bowl.
FAST RESULTS – See results in 3 seconds or fewer when vacuuming wet, chunky messes.
POWERFUL SUCTION – Rechargeable battery supplies the suction and runtime you need for every task.
WIDE NOZZLE – For quick and thorough pickup of wet, chunky messes.
SCRUB BRUSH – Helps lift set-in stains out of upholstery, carpet, and rugs.
EASY-CLEAN COLLECTION BOWL – Fully opens for convenient washing in the sink and drying between uses.
BUILT-IN FORMULA DISPENSER – Clean up stains on carpet, rugs, and upholstery. Only for use with portable machine formula, like Resolve Portable Machine Spot plus Stain Formula (sold separately).
DISHWASHER-SAFE PARTS – Both the collection bowl and vacuum nozzle are dishwasher safe. Remove the foam filter before use in the dishwasher, and place the vacuum nozzle on the top rack only.
BATTERY INDICATOR – Know how much battery power is left to finish the job.

Battery Included:

No

Cordless vs Corded:

Cordless

GTIN:

00885911687140

No. of Batteries Required:

1

Power Type:

NON-ENERGY USING

Product Application:

Cleaning

Height:

8.3 IN

Length:

18.1 IN

Weight:

5.1 LB

Width:

6.2 IN

Watt Hours:

54

Includes:

Bhsbf30 Manual Brushes (Replaceable)(1)Bhsbf10 Foam Filter (Replaceable). Charger. Bhsb315J Spillbuster Spill + Spot Cleaner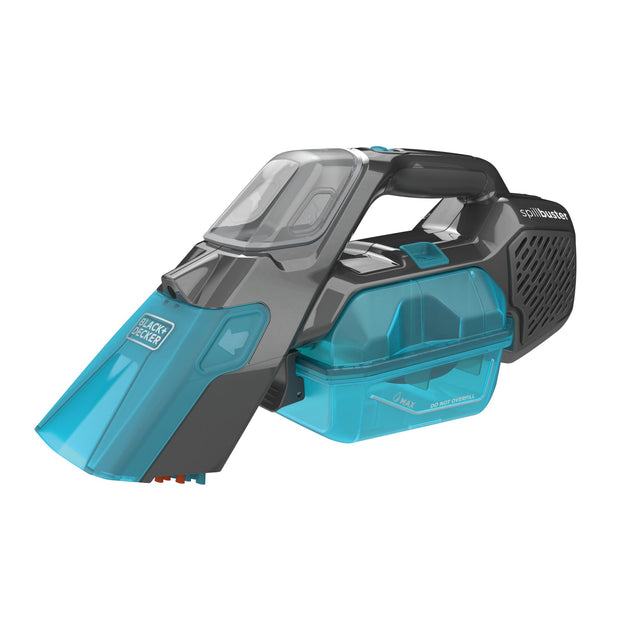 Tech Specs
Comparison Chart
Reviews
FAQ
Keep Shopping
Wet mess specialist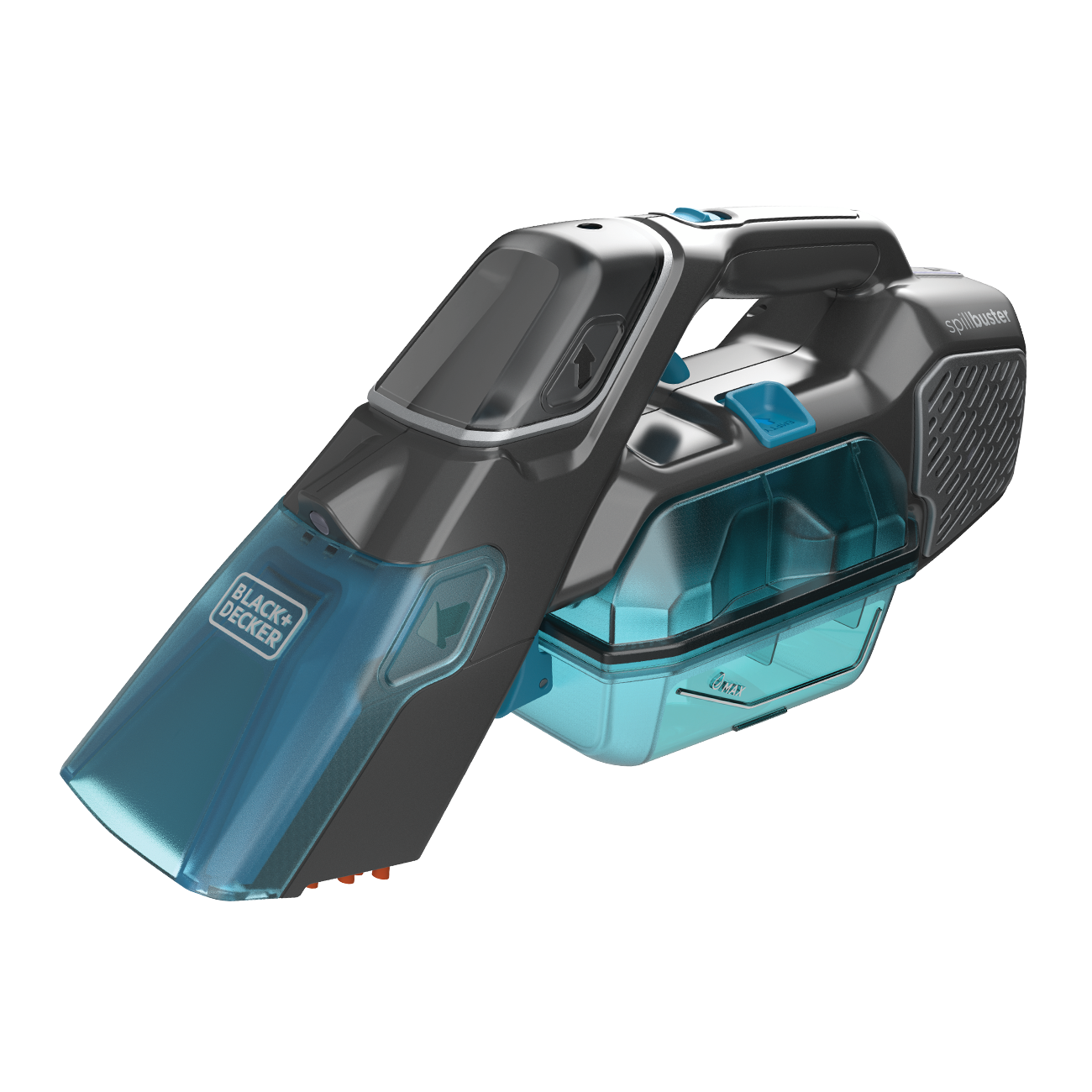 Pet mess? Kid mess?
The spillbuster™ quickly cleans wet messes off carpet, rugs, and upholstery, so even the ickiest messes are history.
See results fast
Wet, chunky messes start disappearing in 3 seconds or less.
Dishwasher-safe parts
When you're done, just toss the collection bowl and vacuum nozzle in the dishwasher.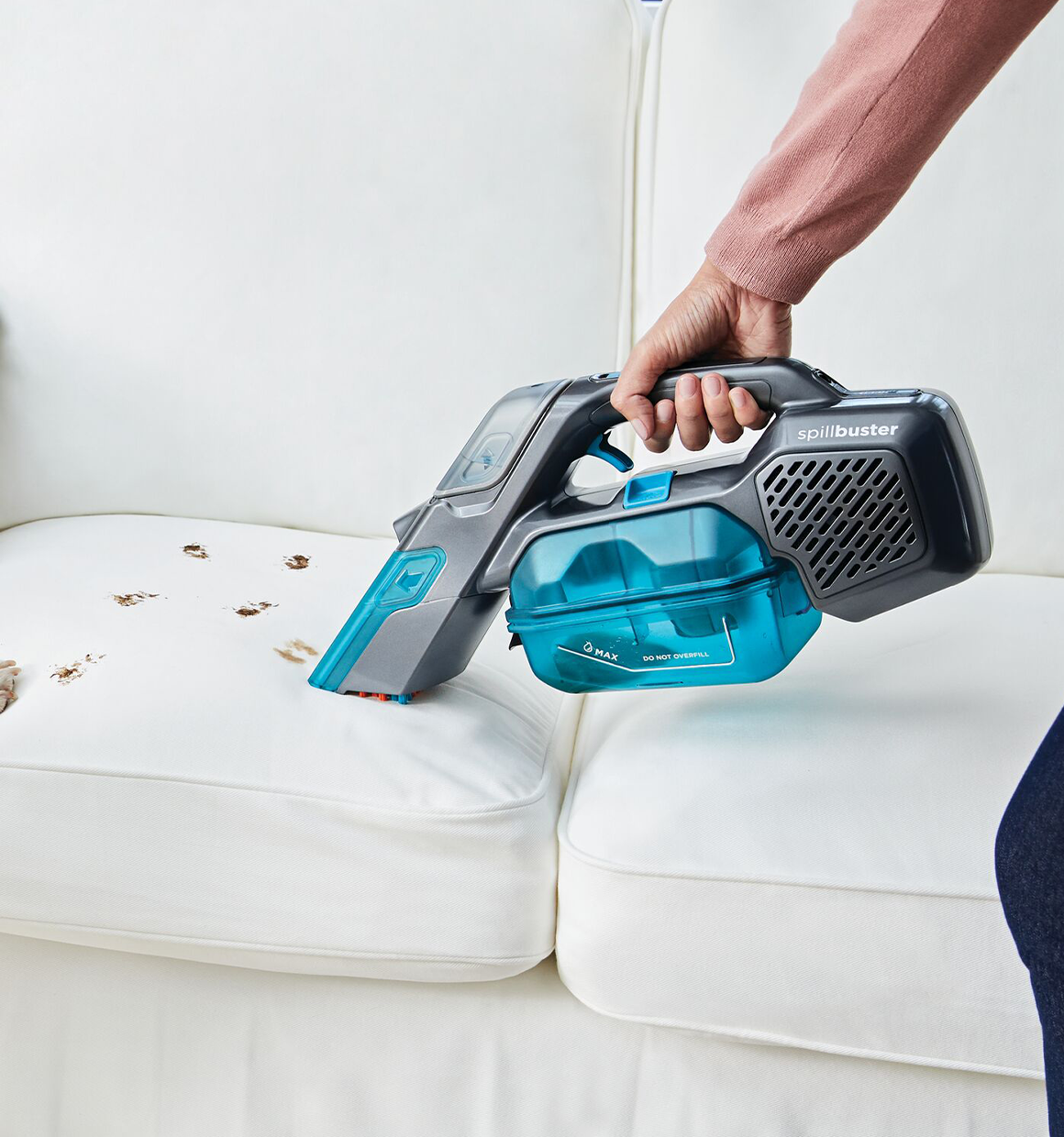 Easy as 1-2-3
Just 3 steps to clean: Vacuum, spray and scrub, then empty and clean the dishwasher-safe collection bowl.
Stop worrying about spills
The spillbuster™ is packed with features–including a wide nozzle and scrub brush—to lift even set–in stains.