Craft Hobby Knife Kit with 26 Assorted Blades and Cutting Mat
BDHT14001
Free Shipping + Free Returns when you purchase from blackanddecker.com
Cut various materials with the BLACK+DECKER® hobby Knife kit. This functional set will fit comfortably in your hand as one of the 26 assorted blades completes accurate cuts.
The BLACK+DECKER® Hobby Knife Kit is a versatile set, great for cutting a wide variety of materials. The Hobby Knife's unique handle is designed specifically for comfort. The added overmold material and contoured handle provide support for your fingers over extended periods of use, as opposed to a standard straight handle. The 26-blade assortment allows you to cut paper, card stock, soft woods and more. They all fit securely in the included carrying case. The kit also includes a self-healing cutting mat to protect your work area, and a metal rule to help with straight and precise cuts. The carrying case securely stores the knife and extra blades. This handy and extensive set makes a great addition for any crafter, quilter, artist, DIYer, and creative's collection.

COMFORT: Contoured handle is designed with overmold material for comfort and support for your fingers over extended periods of use, as opposed to standard straight handles
INCLUDED SELF-HEALING CUTTING MAT: Kit comes with an A4 11x8 gridded cutting mat for precise cuts, and to protect your work area surface; its special self-healing finish reseals surface cuts and extends mat life
MULTIPURPOSE: Kit includes a variety of 26 precision blades for a multitude of projects; (6) #1, (4) #3, (4) #4, (2) #10, (6) #11, (4) #12
STRAIGHT CUTS: 12-in. metal rule included for precise measurements and straight cuts
CONVENIENT STORAGE CASE: Securely store and transport the hobby knife and blades

Battery Included:

No

Cordless vs Corded:

Cordless

GTIN:

00885911807173

Product Application:

Cutting

Height:

2.0 IN

Length:

12.8 IN

Weight:

1.5 LB

Width:

8.9 IN

Includes:

Hobby Knife. Storage Case. (26) Assorted Blades. Self-Healing Mat. Rule
Discounts apply to select products only, for a limited time. Valid only on www.blackanddecker.com, and in the U.S. only; does not apply to purchases made from other retailers.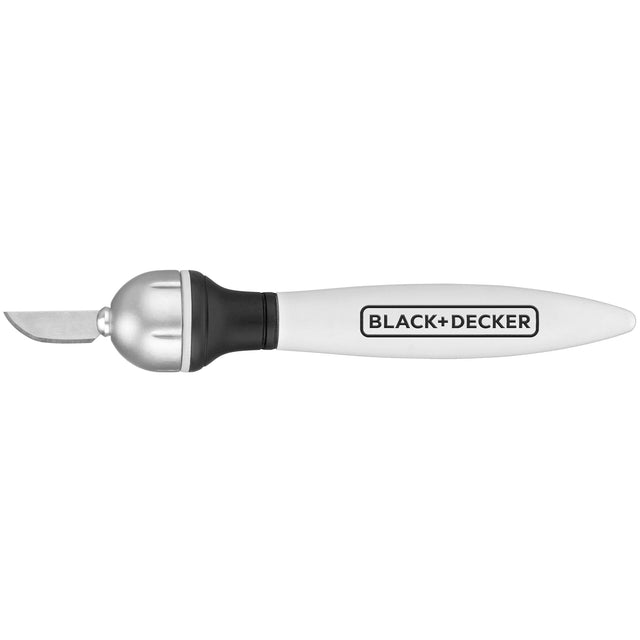 Tech Specs
Comparison Chart
Reviews
FAQ
Keep Shopping
Precision cuts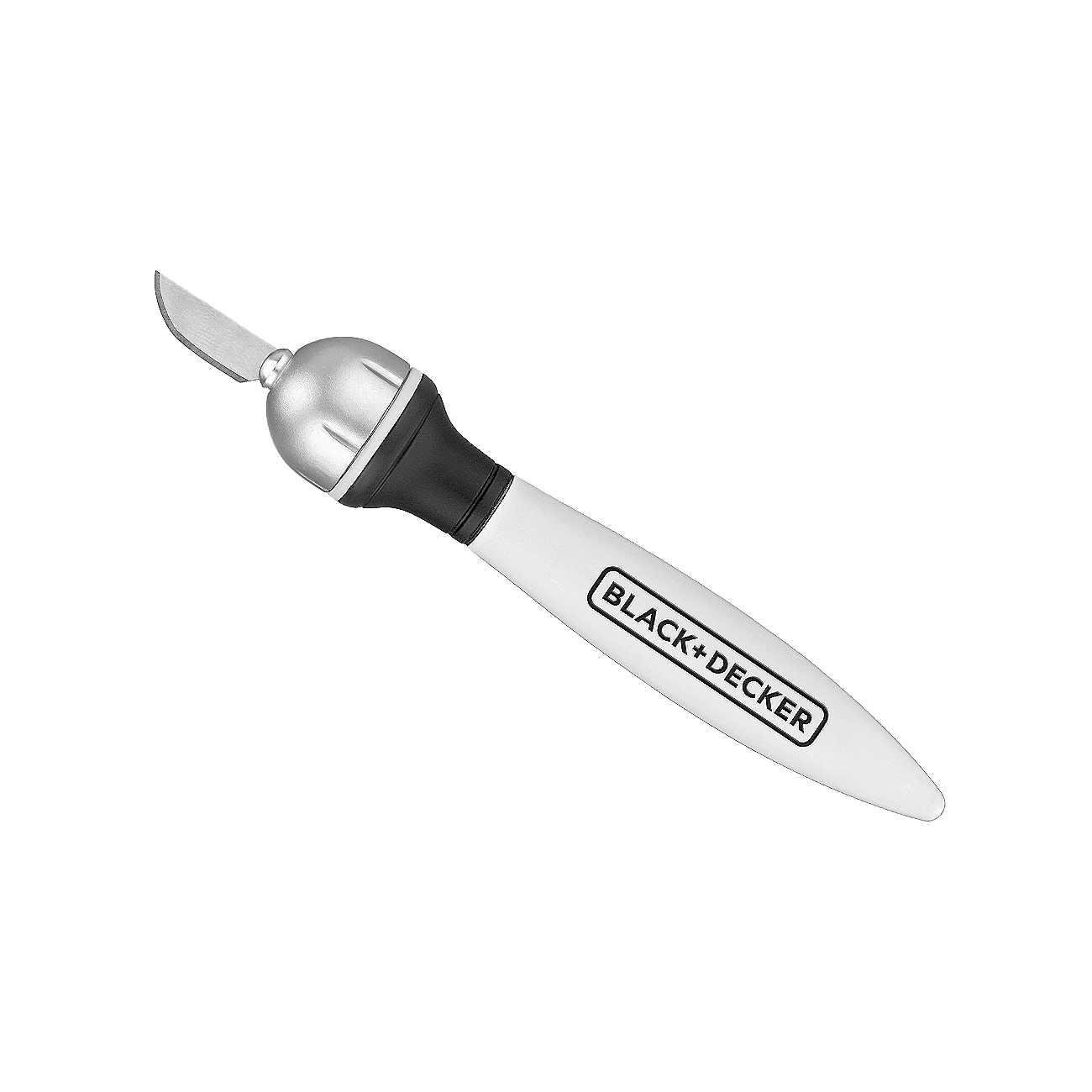 Tackle any project
A 26-blade assortment allows you to cut a variety of materials, including paper, card stock, softwoods, and more.
Everything you need
Includes a 12" metal ruler, gridded mat, and carrying case.
Great for extended use
Unlike standard straight handles, an ergonomic handle offers comfort and support.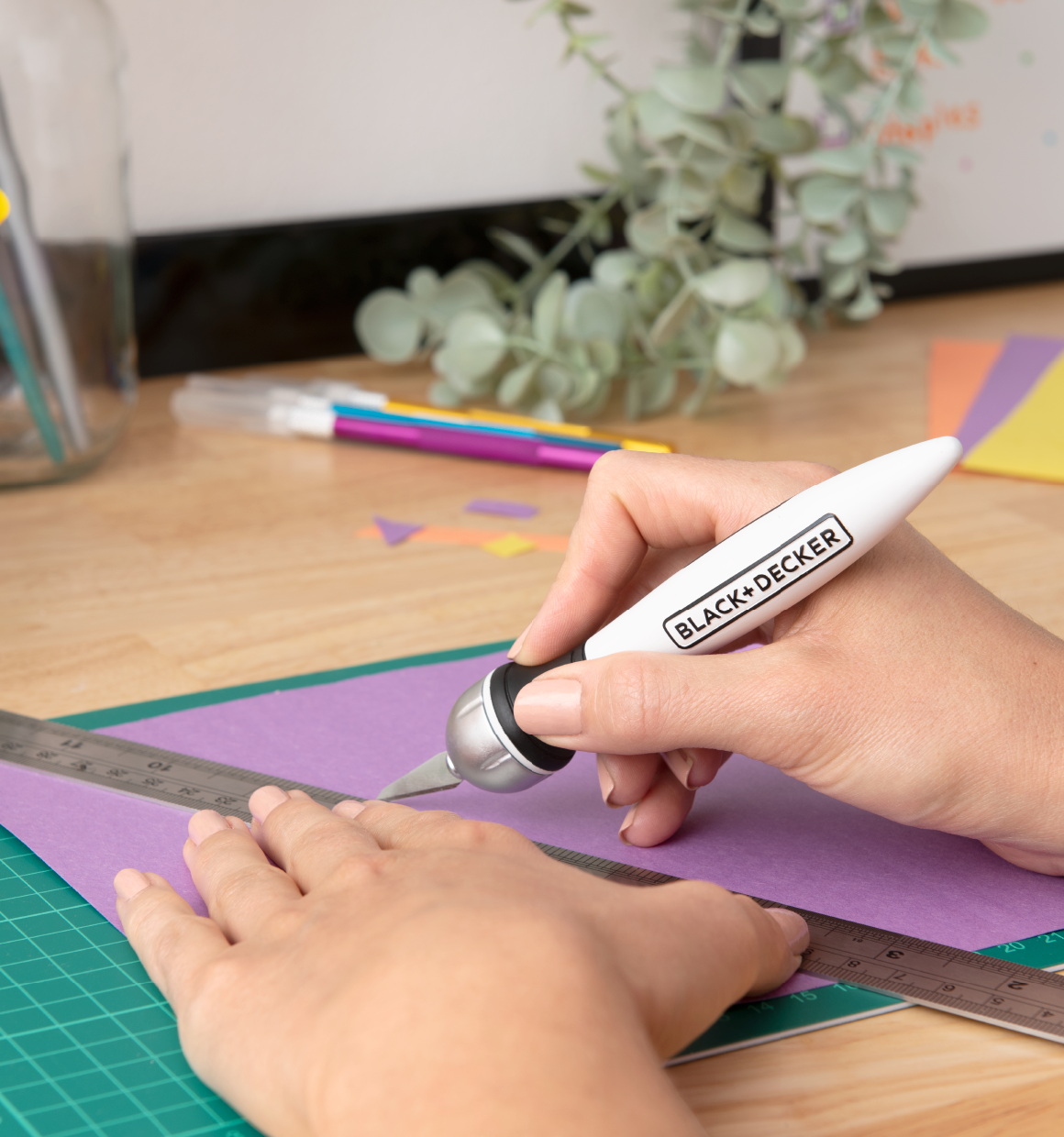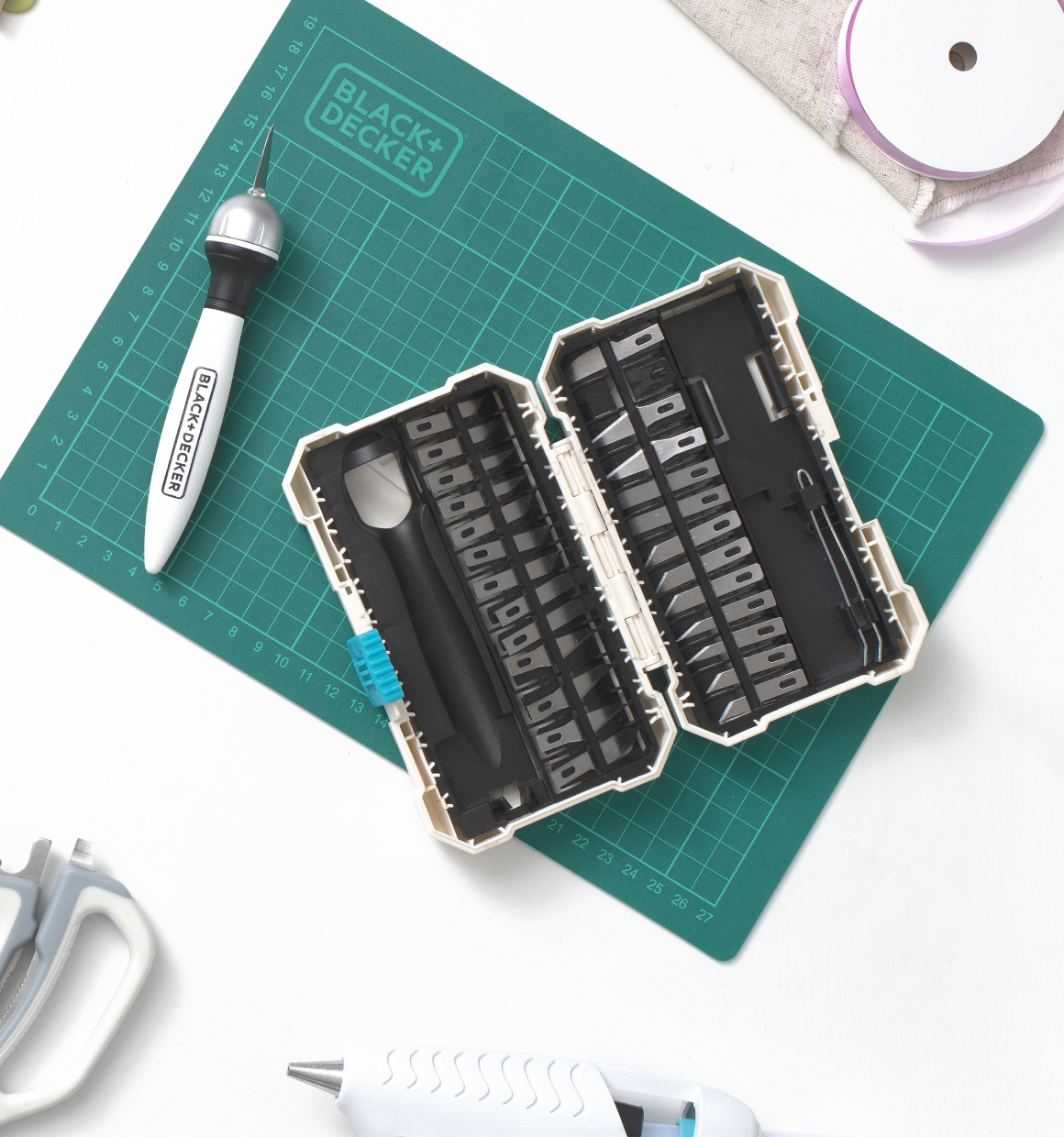 Keep it together
A compact storage case provides a safe, convenient way to stay organized and transport your set.
Protect your surface
A gridded mat is included to protect your work area. Self-healing finish reseals the mat after each cut.